Custom Window Blinds Hialeah
For innovative, stylish window covering ideas, call us at 786-590-2367
At JESSICA INTERIOR, INC., we are truly passionate about designing the finest quality custom window blinds for all our customers in Hialeah and beyond.
Blinds or Shades?
When it comes to window treatments, people often mix up blinds and shades. While they are both popular options for covering your window, they offer different features and styles.
Blinds, on the one hand, are made up of individual slats or vanes that can be tilted, raised, or lowered. On the other hand, shades are built from a single piece of fabric or material that can be raised or lowered to cover or uncover the window. Since the choice between the two is simply a matter of preference, need, style, and functionality, we offer both options at JESSICA INTERIOR, INC.
Need stunning custom window blinds? Get in touch with us, and we'll design yours to the measurements and specifications of your particular window or space.
Designing to your particular window or space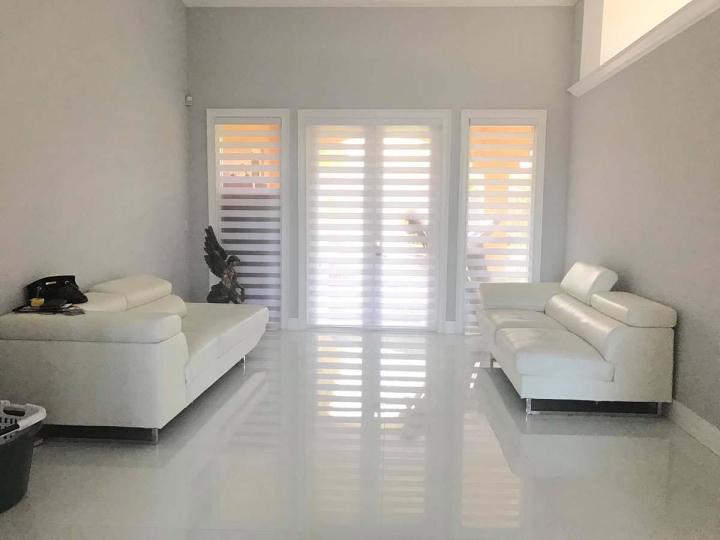 Our Services
Custom Window Shades
Custom Window Blinds
Custom Window Shutters
Custom Window Curtains
Custom Window Drapes
Our Guarantees
Over a Decade of Customer Satisfaction
Custom Designs
Pocket-Friendly Options
Highly-Skilled Manufacturers
Benefits of Our Custom Window Blinds
With so many blinds options on the market, choosing the right ones for your home or office can be difficult. But when you opt for our custom window blinds, rest assured that you'll enjoy several benefits over standard or ready-made blinds.
At JESSICA INTERIOR, INC., our custom blinds offer the following perks:
Precise fit: By fitting perfectly to your window, they eliminate gaps and overlaps, providing optimal control of light, privacy, and insulation.
Design flexibility: You can choose from various materials, colors, patterns, and styles to match your interior design and personal taste.
Increased functionality: Our blinds can be customized to meet specific functional requirements, such as light filtering, room darkening, energy efficiency, and UV protection.
Durability and quality: We ensure superior durability and performance by using high-quality materials and manufacturing techniques.
And much more
Whether you want wood blinds for a warm touch or vertical versions for a modern twist, our experts can guide you in selecting the window treatments that will work best for you. Call us today - almost all our blinds can be motorized, and we also offer shutters, drapes, and curtains!
Superior durability and performance